Watch this video to
find out more
about subscribing to
Scrbbly
Your subscription includes over £540 worth of content plus over 80 hours of video tuition


✓ Unlimited access to all our English Literature and Language courses, including:
Digital + printable PDF study guides
Digital + printable PDF worksheets
Online video lessons
Full mark/A* grade example essays
Practice questions + mock papers
Exam + mark scheme breakdowns
Complete literary analysis of poems, plays + novels
✓ All major exam boards covered: AQA, Edexcel, WJEC (Eduqas), OCR + CAIE (Cambridge)
✓All of our courses are created by expert tutors, academics and examiners
✓ Bonus access to online live study sessions, lectures + Q&As with expert teachers + examiners


✓ Get all the benefits of a monthly subscription
✓ Save over 50% by paying for a fixed term subscription in advance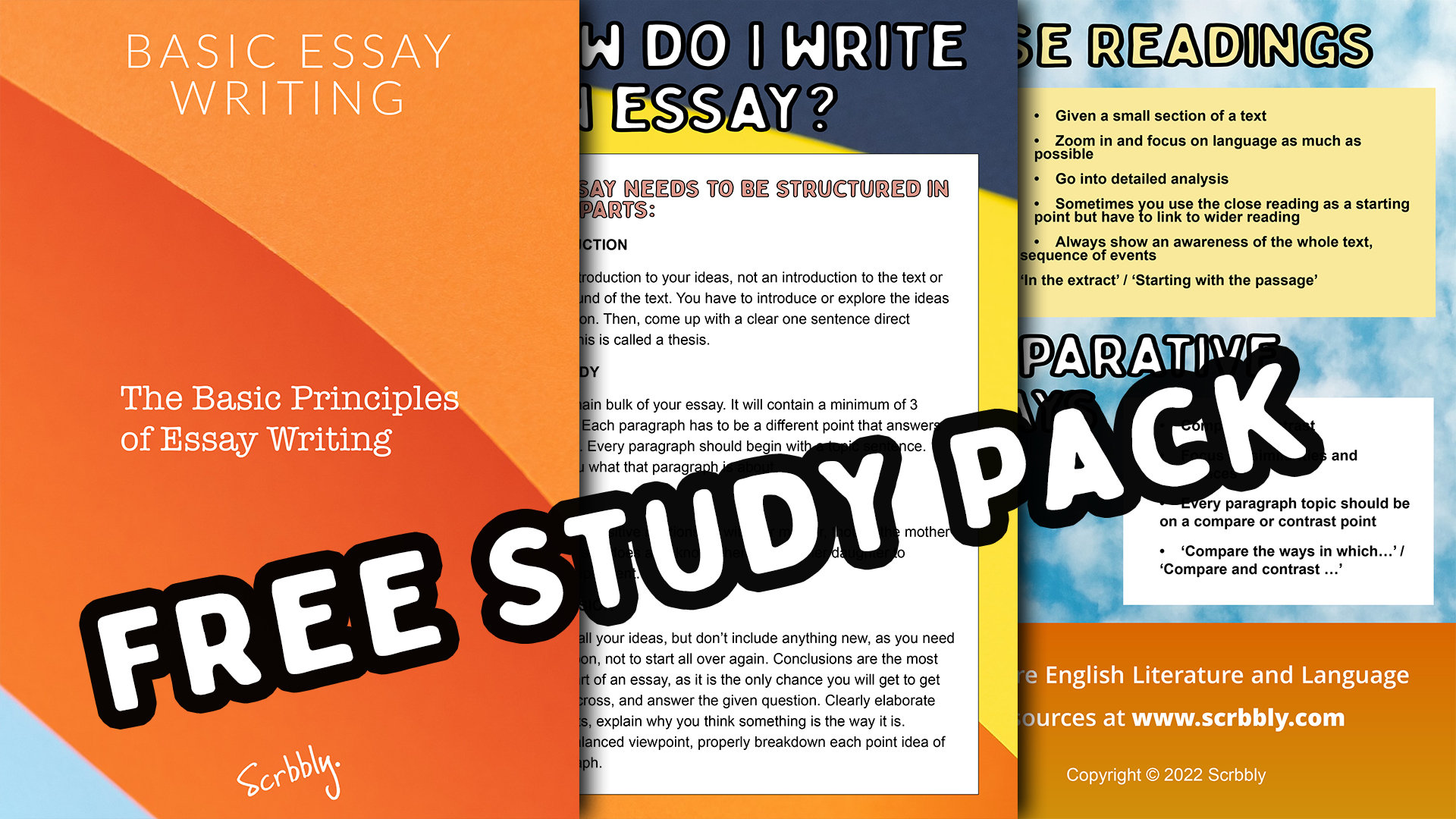 Try Scrbbly for free! Get started with our Basic Essay Writing Study Pack

What's a PEE paragraph? How do you write a perfect essay thesis? What should you put in the conclusion?
Often, schools don't have the time or resources to teach students how to write proper essays. But it's so crucial - not knowing how to write essays or PEE paragraphs causes so much hassle and needless stress! So, for a limited time you can try out our course totally free!