For a limited time, this course is available for 50% off!
Just use the code "POWER" at checkout.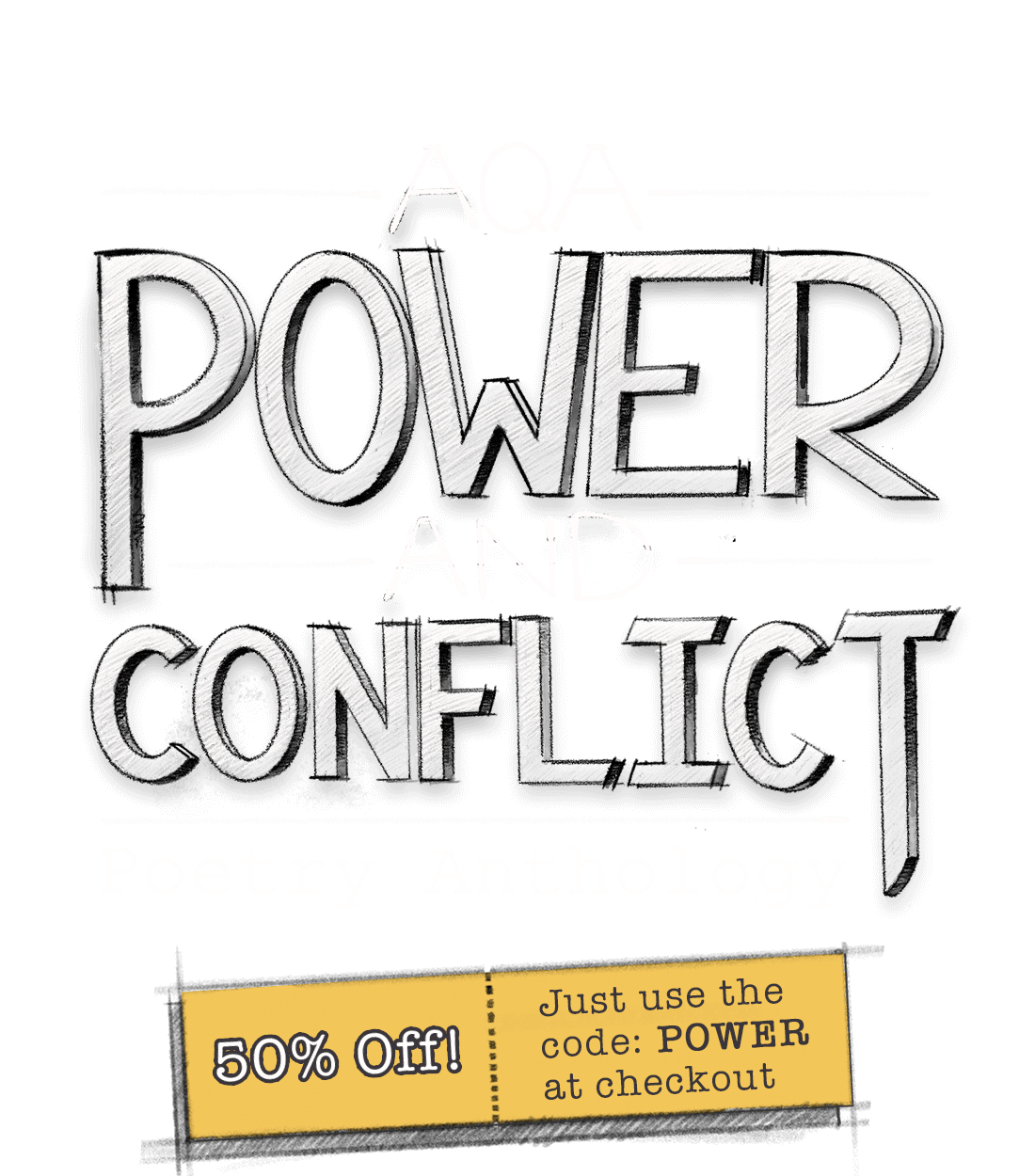 Stuck on poetry?
This course gives you a full breakdown of the poems in the 2020-2021 AQA English Literature GCSE 'Power and Conflict' Poetry Anthology.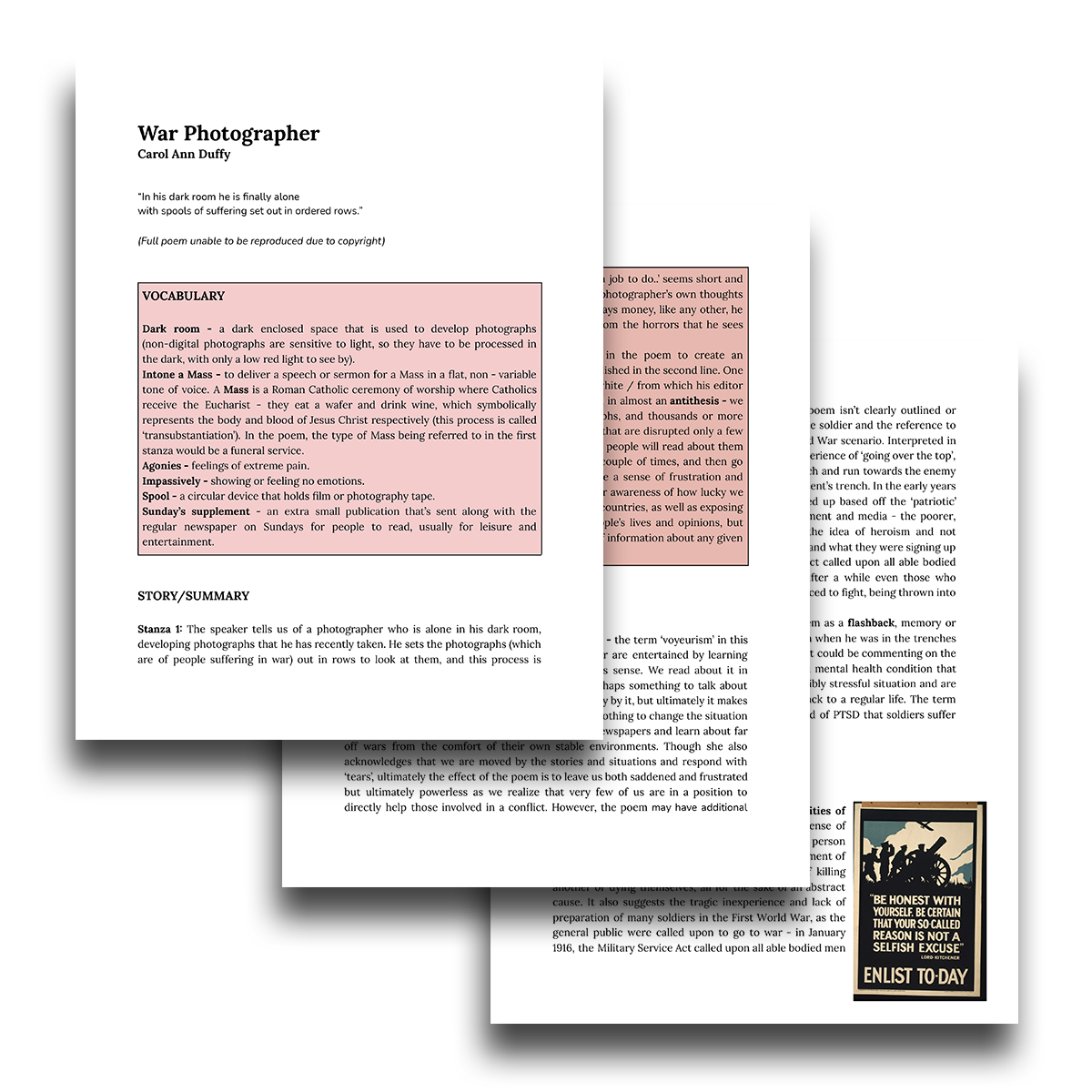 Enroll today for access to over 10 hours of engaging video content, plus a downloadable PDF study guide for each poem covering the following topics:
VOCABULARY
STORY / SUMMARY
SPEAKER / VOICE
ATTITUDES
LANGUAGE FEATURES
FORM / STRUCTURE
CONTEXT
THEMES
You will also receive:
A / A* GRADE EXAMPLE ANSWERS
Still not sure? Take a look at these free previews from the course:
'Ozymandias' by Percy Bysshe Shelley - Video Lesson
You can also purchase individual documents from the AQA Power and Conflict Poetry Anthology Course.


This is a great option if you don't require everything in the complete course.
Bundle Offer
If writing essays is not one of your strongest points, and you're looking for a way to improve your writing skills and your grades - we have a special offer for you!
AQA Power and Conflict Poetry is now also available as a three-part bundle.
For just £30 (Incl. VAT) you will get lifetime access to:
AQA Power and Conflict Poetry
+
+